One Page Websites – Pro's & Con's
Love them or Hate them, one page themes are here to stay, it seems.
There are a lot of mixed feelings around the one page website, this really isn't about opinions, it's about assisting you in making the right decision when it comes to building a website that is totally in line with you business needs, and is attractive to the customer you serve. Here's a rundown of the pro's and con's of the one page website, to give you all the information you need to make an informed decision.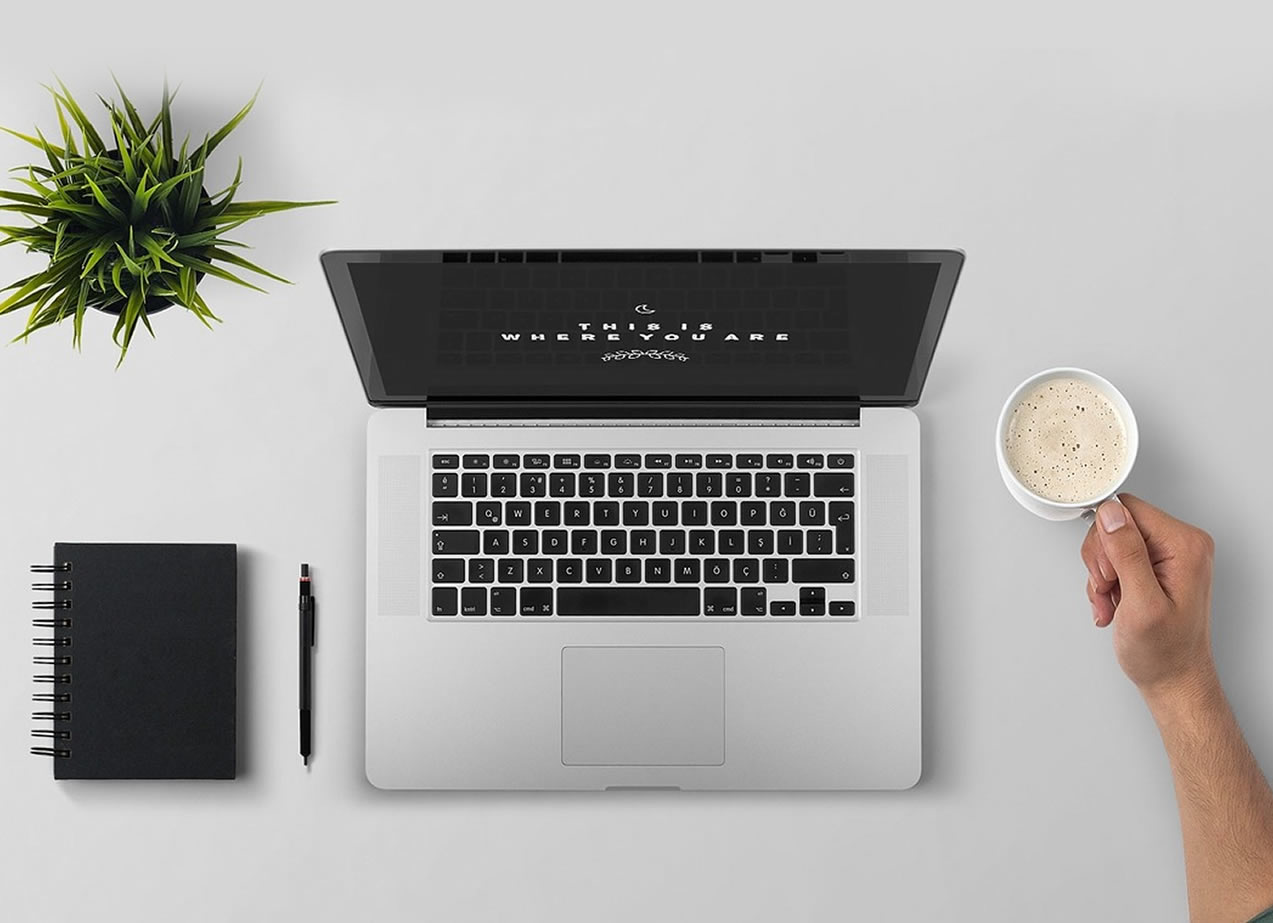 PRO'S
For some businesses, the one page website is your customer's dream, it will feel sleek, uninterrupted and visually pleasing; your story line can be easily identified in the flow as each page smoothly rolls into the next, and the design captures the imagination of the reader, painting a picture that has them totally sold on your brand.
Pro – Flow of Information
Never wanting your customer to miss important information on your website, the one-page offers an easy solution. As the pages aren't separated, there aren't any big, heavy blocks of info, and customers cannot simply leave a page. Instead, the reader will need to take the time to look over each segment briefly, before moving onto the next. This allows us to ensure that visitors are guided through each section, following the natural order and flow of the site, taking them on a visual and informative journey.
Pro – Telling Your Story
For brands that really want to engage customers in their story, the scrolling website has it all; an entire website that is as beautifully designed and engaging as your home page, strong design throughout, and an immersive experience where each and every part of the website fits perfectly into the next. The constant movement from one page to the next also serves as a sort of animated effect and keeps the visitor fully engaged.
Pro – Conversion, Conversion, Conversion
Research shows up to a 21% improvement in conversation rates from one page websites, as opposed to multi-page sites. Rather than losing visitors as they get bored waiting for each new page to load, the one page website offers a seamless experience where visitors are more likely to become customers as they rarely miss the information and are constantly engaged. This also means that you can carefully plan the sequence of information, leading them directly to the action step you are wanting them to take.
Pro – User Friendly, even on Mobile
One page sites offer a far more enjoyable and user-friendly experience for those accessing it on a mobile – the visitor simply scrolls down to view further information, rather than having to click on an unidentifiable menu item smaller than a pinhead to access a new page. Besides, if you've used Facebook, Instagram or Twitter lately, you may have noticed that we've all gotten into this scrolling-down-the-page thing in quite a big way!
CON'S
Sorry bloggers, this one isn't really for you at all. Unfortunately for bloggers who like the design of the one page website, this one just isn't going to work for you in reality. Likewise, if you're a band whose blog is a central focus point of your website, it could be fairly challenging to seamlessly integrate this into a scrolling site.
Con – Sharing is Not so caring
Sharing, linking and having easily accessible, clickable information on multiple platforms is essential for marketing through most platforms, especially social media. Unfortunately, the one page website makes it difficult to link specific pieces of information and content sharing is limited.
Con – SEO and Analytics
The real drawback of the one page site is that keyword optimisation is severely limited – unfortunately you can only really optimise one keyword per page, and with so much information and different subject being covered on a single page website, this creates a real block to successful optimisation.
Con – Slow to Load
We all know and have experienced the pain of a website that take FOREVER to fully load; the amount of content and images on a single page website can often make this process slightly painful, especially with a slow connection. The load time being slow can also be detrimental to your SEO; some websites counter this by using entertaining loading pages.
Here at Insight, we don't often use one-page sites, simply because our clients needs are more corporate. The one page website is only good for image rich, design led, small, personal websites, and they don't meet a lot for the requirements of our clients. However, if you're a photographer or graphic designer and just want something simple to showcase your skills, then this might be a good option.

Thanks to Webheads for some of the useful info above.