The Importance of Maintaining your Website
Give your Website some attention – Receive the attention you deserve!
One of the most often overlooked  & critical components to any successful website strategy is ongoing web maintenance. While the initial website project is critical to creating the right foundation, the ongoing maintenance and upkeep is where you'll really see your website shine and draw in customers.
Here are 5 reasons that you should be keeping your website up to date in order to retain the attention you deserve!

1. Have the perfect first impression
Ever go to a meeting and receive a business card from someone? One of the first things people do after they get back to the office is look up the website listed on it.
What is the first impression they get? Is the Our News section out of date? Is the copyright date in the footer last year? Did the Upcoming Events already happen, last year?
If you answered yes to any of these questions, then you may be losing customers fast and decreasing your chances of receiving new business. This will give your business a poor first impression and could really affect your rankings.
On the other hand, if your site is up-to-date, you will be communicating that your company is able to stay on top of things and communicate well, someone whom your prospect can trust and do business with.
2. Have your visitors coming back for more
As they say, it's easier to keep a customer than to get a new one. What is one of the best ways to do this online you may ask?
Make sure you are providing relevant, up-to-date information that helps them accomplish their goals. Perhaps this is via a monthly newsletter and latest news blog or social media such as Facebook and Twitter.
By keeping your site current and informative, you begin to develop a solid trust relationship with your customers and prospects. This trust is hard to gain and easy to lose unless you're willing to work on it. Check out our marketing strategies for some great ideas in this area.
3. Get better rankings and drive more traffic
Search engines love fresh content! The more often you update your website, the more often the search engines will visit your site and boost your rankings which is extremely effective for your website, SEO-wise. And the reverse is true as well. After a site has not been updated in a while, the search engines quit crawling it and your rankings may begin to drop for important keywords.
Not only does showing the search engines that your site has fresh content help to boost your rankings, it also gives you more opportunities to rank for specific keywords. For a more detailed discussion, see our blog post on top SEO tips here.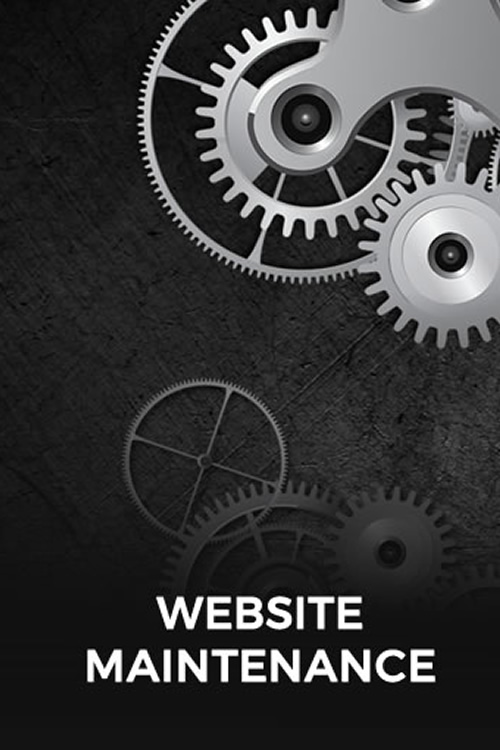 4. Secure your Website with the Latest Security Patches and Fixes
If you are using a content management system (We recommend WordPress) or any web-based software, then it is vitally important to keep it updated with the latest security patches and bug fixes. You don't have to be running an e-commerce site for hackers to want to break into your website. Often enough, hackers will break into a website and upload malware for use in their other attack schemes which is not something you want to happen as it can severely affect your website.
One of the primary ways hackers gain access to a site is through outdated software and components. As security patches become available, hackers will try to take advantage of websites that are not active and up to date. The last thing you want is for your visitors to get infected by visiting your website. If Google detects malware on your website, they will likewise de-list your site until you get it fixed. It's extremely important to keep your website maintained. It will disrupt your rankings and stop viewers from visiting your site.
5. Your Website needs to grow just like the world around it
The web is ever-growing and changing. New technology is constantly evolving for accessing your content. Is your website keeping up?
There are two common approaches to accommodating new technology. You can make regular but smaller incremental changes over time, or you can do a complete refresh every few years. While a complete refresh is tempting and even sometimes needed, a better and more affordable approach is to make smaller incremental changes over time.
Conclusion
Experience has shown us that updating and adding new content to your website will consistently improve its performance and increase your return on your investment. It is highly recommended to avail of Insights Maintenance Services.
Remember:
First impressions are vital
Keep customers coming back for more
Boost your incoming traffic
Keep your site and visitors safe and secure
Keep up to date
Give your website some attention and you'll get the attention you deserve back!

—
Contact us today if you're interested in a Maintenance contract described above on +353 (0)21 432 8060 .