Insight have been shortlisted for Best Web Development Agency for The Dot IE Net Visionary Awards 2016
We have some big news today! Insight Multimedia have been shortlisted in the 'Best Web Development Agency' category of The Dot IE Net Visionary Awards 2016. We are shortlisted along with four Dublin based agencies and a fifth from Galway (Arekibo, Armour Interactive, Artizan, Software Design and Square1.io).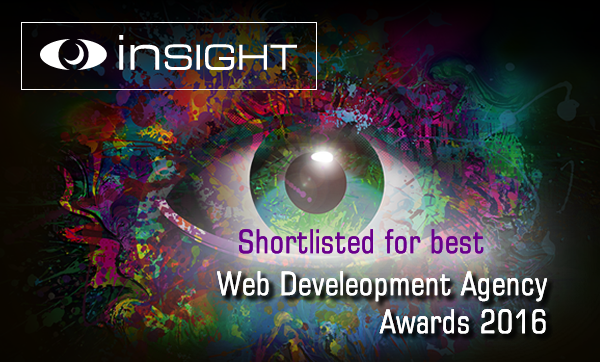 The Dot IE Net Visionary Awards are sponsored for the sixth consecutive year by the .IE Domain Registry. Dot IE is synonymous with the best of Irish online and is the registry for .ie Internet Domain names and maintains the database of .ie registered Internet names. The adoption of digital technologies across all sectors and disciplines is evident in their broad membership base and extended community.  To reflect this in their award categories, they have identified four high-level groups under which each of the categories of digital excellence fall;  Technical (our group), Entrepreneurship, Marketing, Innovation.
Voting will be taking place this week by a panel of judges in the know with some categories being a public vote (our category isn't a public vote) and the awards night will be on in the RDS concert hall Dublin on Friday 7th October where the winner of each category will be announced.
After recently updating our Website earlier in the year, there was also another huge boost which has landed us with such an opportunity this year, and that's the continuous support from you. Whether you're a client of ours, availing of any of our services, or just a viewer of our site and/or social media, Insight would like to take this opportunity to thank you for your loyal support!