How your website 'must' be mobile friendly and visually appealing to users
A 2018 Deloitte study recently revealed that 93% of Irish consumers have 'access to' or 'own a smartphone'.
Furthermore, another study found that 86% of the Irish population regularly uses their mobile devices to surf the web.
With this fundamental rise in the use of smart phones and the fact that the general public now increasingly relying on their phones to surf the web, a mobile-friendly and visually appealing website is a 'must-have' tool in your business marketing arsenal.
Building a 'responsive website' is the recommended way to go about it. Let me explain… a 'responsive website' is a website that adapts to the size of the device that it is being viewed on. So whether you view it on a tablet, phone or a desktop, a responsive website offers the user a responsive 'user-friendly', seamless and consistent experience.
Benefits of responsive design
If your users find it difficult to navigate or use your site (not responsive), they will have to constantly zoom-pinch the screen or squint to be able to read the text on your site. They will leave your site in no time. It's a no brainer !
A responsive website will scale and adapt to the size of the screen it's viewed on. This way, your visitors will not have any trouble reading the text, using the navigation menu or filling out the contact form.
As a result, they will have a better user experience and they are likely to spend more time on your website.
A website that is designed with mobile devices in mind will load quickly on all devices. Research shows that more than 53% of mobile visitors will leave a site that takes more than 3 seconds to load.
This will translate to lower bounce rate and higher conversions and eventually a boost in your revenue and profitability.
Credit: Bob Stokes
Examples By Insight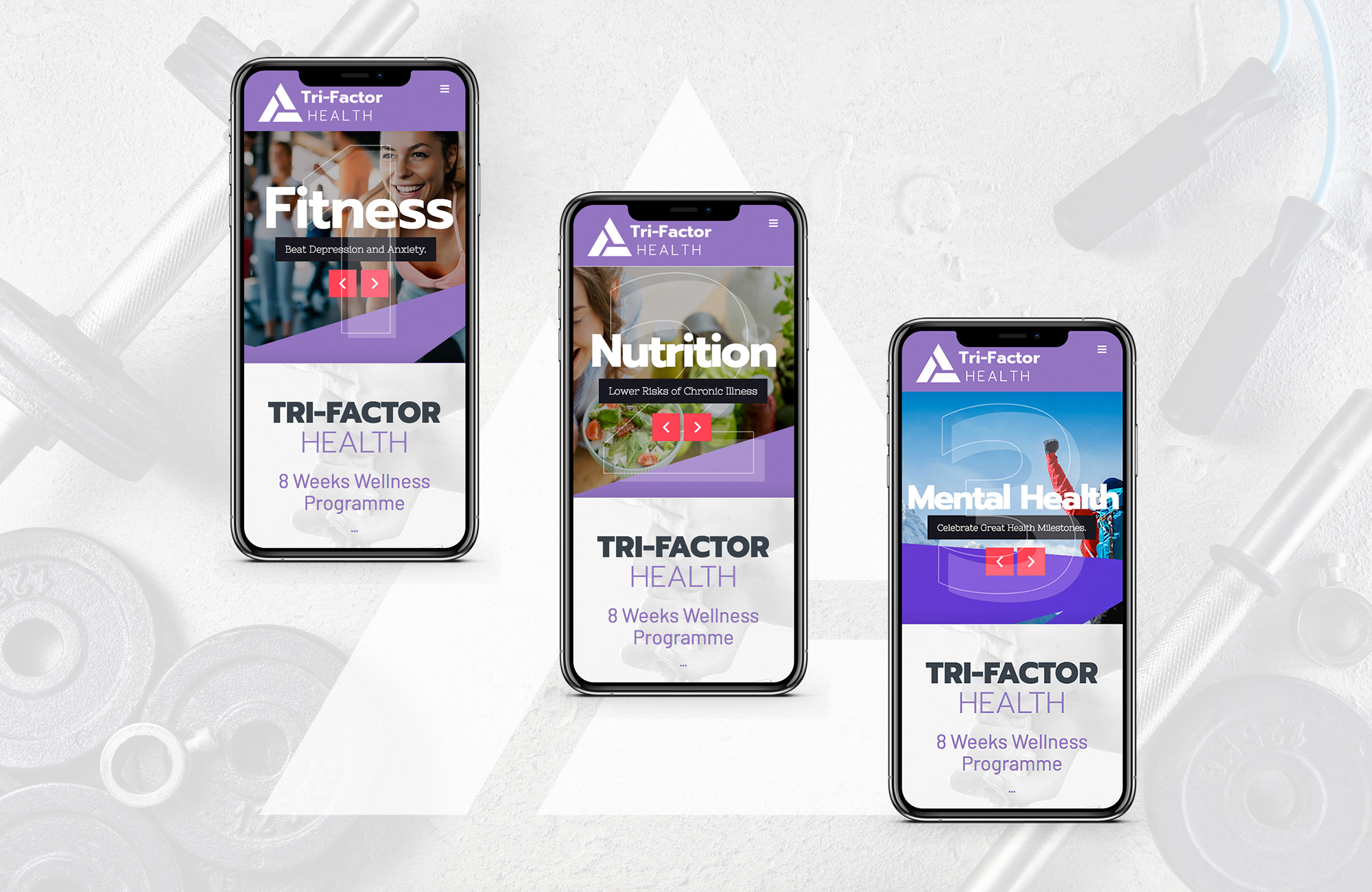 What makes a website mobile friendly and visually appealing?
Design and colour – A visually appealing website makes the right use of colours. After all, colours catch your eye and they make you pause.
Usability – Make your users' life easy, especially when they are on 'smaller screens' when using mobile devices. A website that's easy to use is more likely to be a successful product or service selling tool. A user-friendly website must insure that it has a clear and simple menu, a crisp layout that is easy to use with a text size that is easy to read and legible without having to squint.
Consistency – A consistent design ensures visitors are focussed on the message. An inconsistent layout will ruin the experience and distract users from the important information you are attempting to relay to potential customers.
Graphics and photographs – Good imagery creates instant visual appeal and creates an ambience of quality and class. Quality imagery builds trust and credibility and helps you to retain the interest of your users for longer.
Tips to make your website visually appealing and mobile friendly
When you want a mobile friendly website that's also visually appealing, be sure to build a website with your end users in mind. Instead of focusing on elements that you like, focus on things that will improve usability for the user. Follow these tips:
The typography should be legible.
Navigation must be dynamic and fluid. A hamburger style menu (represented by 3 horizontal lines) is an excellent example of easy navigation and accessibility on mobile devices. So your traditional standard text menu on the desktop version of your website should shrink down to a hamburger style menu on mobile devices.
Business to Business users will usually use the desktop version of your website (sitting at a desk during office hours) so the desktop version of your website should be equally as functional, intuitive and visually appealing.
Forms should be simple and easy to fill in on mobile devices.
Make call to actions functionally as simple and fast for the user to engage in.
Buttons should be large and easy to press, which will insure you improve conversion rates of potential new customers.
Avoid cluttering any of your website pages. Make sure you don't put too many elements on any single page/screen. The more you put on a page, the more yours split the attention of your visitors.
In conclusion, both the desktop version (business to business) and the mobile version (non B2B) of your website are equally as import to your business. At Insight we build business websites for our customers that address all devices and insure that their websites work effectively on all screens and platforms with equal importance.